As it says right here on our website, there's beauty and meaning in a lot of stuff, and Resonate strives to keep learning about it and connecting to it in new ways.
To that end, we are hosting our first-ever songwriters workshop with help from Artichoke Community Music and the Regional Arts and Culture Council.
This workshop is aimed at songwriters (ages 13+), burgeoning and seasoned alike, and any individual with curiosity and interest in the creative process. The morning class will comprise presentations by local artists that will inspire us to think about our compositions in new ways during the afternoon lab.
Sunday November 5
9:00-11:30 and 1:00-4:30
Artichoke Community Music
2007 SE Powell Blvd., Portland, OR 97202
9-11:30 am – CLASS
Three songwriting presentations by local artists
Lee Aulson of Bevelers – "Less Is More" Minimalism in Songwriting
https://www.facebook.com/bevelers/
Luz Elena Mendoza of Y La Bamba – "Getting Vulnerable"
http://www.ylabamba.com/
Anne Weiss – "I Wonder If?" What if your songs are asking you a question?
http://anneweiss.com/
11:30-1:00 – break
1-4:00 pm – LAB
Participants each share a song (or seed of a song) and panelists provide generous listening feedback and help workshop the song. Approximately 20 participants will be split into 2 groups. Panelists will be the morning presenters, plus Resonate-affiliated songwriters and composers. More information about the process here.
Want to attend without work-shopping a song? No problem! Select the "Class Only" or "Class + Lab (observe only)" option.
$25 – Class + Lab (participant)
$15 – Class + Lab (observe only)
$10 – Class only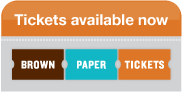 Questions? Contact us via http://resonatepdx.org/
More information about our upcoming concerts featuring local songwriters here!